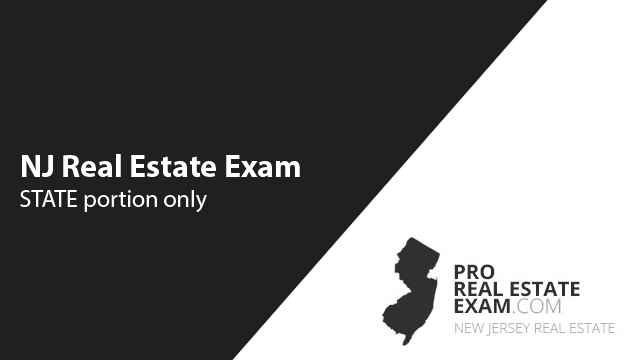 NJ Real Estate Exam STATE portion only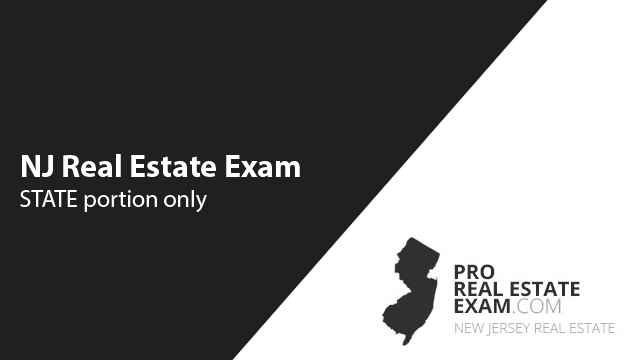 Description
New Jersey Real Estate Exam State Portion Only
This practice exam includes access to a database of hundreds of professionally written questions from the state portion of the New Jersey real estate exam. These questions are proven to assist in preparing for the state portion of your school exam and the state licensing examination. The questions are designed to model the type of questions you will encounter on actual exams. The State portion of the New Jersey test is made up of the following broad categories.
Duties and powers of the Real Estate Commission
Licensing requirements
Statutory/rule requirements governing the activities of licensees
Your purchase will provide you with access to hundreds of questions from all of the above categories but will not include questions from the General portion of the exam
_______________________________________
For access to the entire database of test questions from all exam categories, purchase the
ENTIRE DATABASE OF EXAM QUESTIONS
_______________________________________
Exam questions are presented in a four-option multiple-choice format. Points are not deducted for answering questions incorrectly, so it is always best to answer every question. Questions are designed to test knowledge as well as application of principles.
Use of this database of exam questions is proving to help many exam candidates all over New Jersey pass their school and state exams. Many questions are actually used on qualifying exams.
Your purchase is limited to single user access. For security reasons, your exam purchase is limited to access for 60 days and includes a question limit to protect us from password sharing. If you reach this limit, additional questions will be added upon request, providing your account does not show an abusive pattern of password sharing.